15 août 2012
DT Cheery Lynn Designs - nouvelles matrices!!!
Bonjour,
Aujourd'hui c'est le jour de sortie des nouvelles matrices de Cheery Lynn designs! Youpiiiii!
Alors n'attendez plus car elles sont à tomber et venez découvrir les fantastiques réalisations de la DT, histoire de vous mettre l'eau à la bouche!
Hello,
Today is the release day of the new collection of dies from Cheery Lynn designs! Yiha!!!
So don't waist any minute and go check the fantastic creations of the DT to inspire you!
Et voici ma carte:
Here is my card: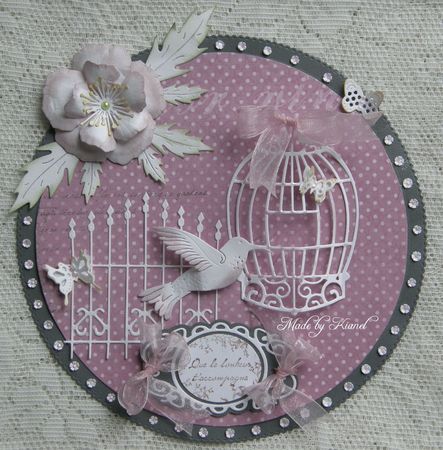 La structure est un mini pearl circle mega doily. Papiers bazzill et Maja designs.
Structure is made using mini pearl circle mega doily. papers are from Bazzill and Maja designs.
La fleur est faite en utilisant le nouveau set Build a flower #2 et Build a flower embellishment #2 . Le tout est légèrement coloré à la distress.
This flower is made with the new Build a flower #2 set and Build a flower embellishment #2. The dies are slightly inked with distress.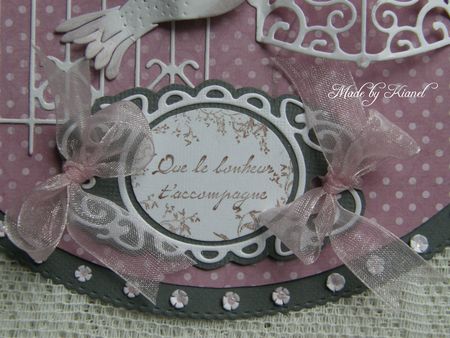 L'étiquette est issue du set Sentiment frame #2. Le tampon est un Stampin'up.
The label comes from the Sentiment frame #2 set and the stamp is a stampin'up.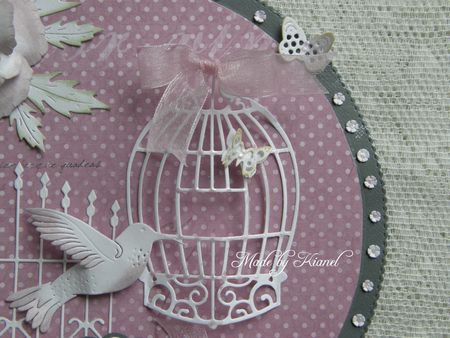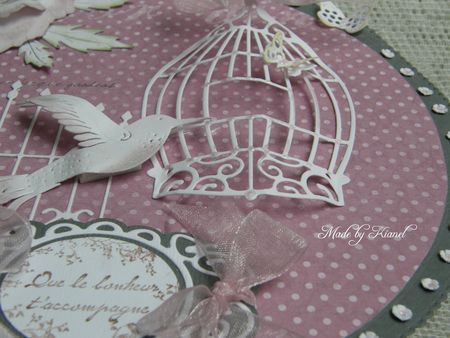 J'ai utilisé la matrice Bird cage que j'ai mise en forme et j'ai monté le Hummingbird sur mousse 3D pour donner du volume.
I used the gorgeous Bird cage that i shaped before fixing it and added the Hummingbird die on 3D pads.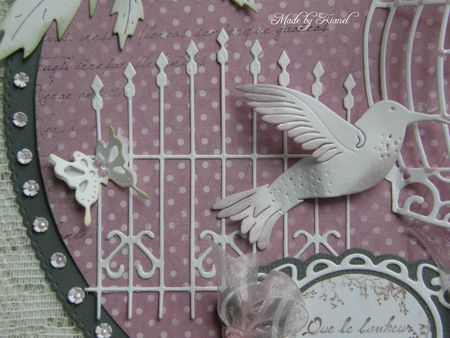 La grille est la nouvelle matrice Ornamental gate et le petit papillon vient du set Mini dimensional butterflies withn angel wings.
The gate is the new Ornamental gate and the lovely butterfly is from the new mini dimensional butterflies with angel wings set.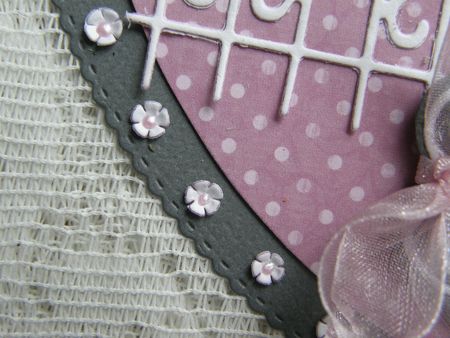 Les toutes petites fleurs viennent du set Build a flower Embellishment #2 et sont agrémentées d'une touche de peinture irisée.
Those tiny lovely flowesr come from the Build a flower embellishments #2 set and are decorated with a touch of shimmery paint.
Et n'oubliez pas notre challenge hebdo qui vous fait gagner des bons d'achat!
Don't forget our weekly challenge to win shopping sprees!
Bizz et à bientôt, Kianel.
Commentaires
Poster un commentaire